We Need Leadership: Denver Youth Take Up the Challenge
Youth have a lot of serious stuff to face every day. Maybe more than any have ever had to. With school shootings happening often, mental wellness generally not prioritized, a lack of positive leadership, economic hardship, and failing school systems, young humans who thrive are like a flower growing out a rock. How do they do that? How can they grow despite the circumstances? How can teens thrive in a tough world to become positive leaders?
Truly passionate youth are nurtured at places like the Colorado Young Leaders organization, a local 501(c)(3) that matches ambitious youth with the opportunities making their dreams and impact possible.
Where there's a will, there's a way. It's like water. Water, over time, will create spaces and valleys and paths exactly where it wants to flow. Our human willpower is exactly the same. While we don't know what the road will entail on the journey, if we want something badly enough, we'll find a way how.
Colorado Young Leaders believes in this same kind of "magic." Specifically, they believe in the "Power of Yes." It's right on their website, but we like quotes like these, straight from the kids involved in the program:
"Saying yes is the start of something bigger than you could have imagined. You'll know you love it when you do it." – Max A.
What does the power of yes mean to CYL? They define it as: "the willingness to jump into an adventure even if you don't have it all figured out just yet. It means you want to learn more about the world around you, discover your own gifts, and make a real impact."
How does Colorado Youth Leaders empower youth and help them find opportunities? They have a unique structured program named after four of Colorado's most well-known 14-ers. In the first phase, students work with the organization to discover and easily identify their trust and core passions. Next, the student commits to a cause. What follows is a perfectly matched internship to help the youth meet leaders and mentors who share their passion and learn valuable skills related to the individual impact they hope to make within their cause.
The program concludes with a legacy project, which can span a wide range of student-led initiatives for lasting impact, i.e. meaningful volunteering, creating programs to get more youth involved in service-based careers, or any number of awesome projects they come up with along with the help of CYL.
For example, one student was having a difficult time with reading, but had a passion for working with trucks. They took him out to meet a truck mechanic who provided the student with all of the manuals for working on trucks. Sure enough, he took to those manuals and this greatly improved his overall reading skills.

Another student felt passionate to do something about the fact that her school district had experienced several suicides of students. She took the initiative to start a program called "Offline October," which encouraged students to take a pledge to stay offline for the month of October and encourage more interaction among one another. Thousands of people took the pledge nationwide.


We can get behind it 1000% (or actually 10%, which we donate from every real estate sale or purchase from our agents' own commission). Recently, Owner and Founder, Real Estate Agent extraordinaire, Allison Parks, was able to donate $1221 to Colorado Young Leaders. Investing in youth leadership is one of the most direct ways to help our future.
"I think it's not just fantastic, but also crucial to empower our young people in this manner," says Parks. "All too often, young people are told that they can't do something because they're too young, or the project will be too big or too difficult… but how will we know what these young people are capable of until we let them try?

I think many times, they will surprise us… and sometimes the projects will be too big or too difficult, but that's exactly what learning leadership is about. Leadership isn't about success at every avenue, nor is life. Learning how to adapt to obstacles is a key part of success in which I wish I would had more supported learning experiences when I was younger." – Allison Parks, Owner & Founder Conscious Real Estate, Do-Gooder, Mindful Broker
Does this sound like a cause you could support? There are many ways to help! You can consider donating your time. Get more info here. And, of course, another crucial way to help is to invest and support the organization financially. This way, they can distribute the funds to their particular needs or invest in a current project that needs support. Large, lump sums can go a long way, which is why we encourage you to work with a conscious real estate agency that donates to local positive nonprofits (Hint hint!! It's us!!).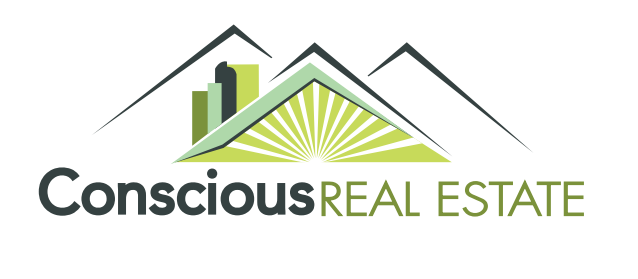 https://theconsciousgroup.com/wp-content/uploads/2018/07/Colorado-Youth-Leaders.jpg
1050
1650
Allison Parks
https://theconsciousgroup.com/wp-content/uploads/2016/08/logo.png
Allison Parks
2018-07-02 15:36:06
2018-07-02 16:03:21
We Need Leadership: Denver Youth Take Up the Challenge