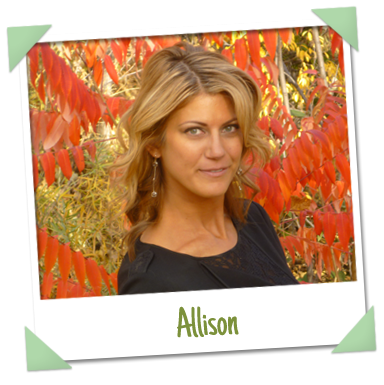 Allison Parks
Owner and Managing Broker at Conscious Real Estate
Allison Parks was raised in the cornfields of rural Illinois, while playing all of the sports. She moved to Denver in 1999, two days after graduating from Southern Illinois University. Allison counseled at-risk teens for several years, while completing a master's of social science from the University of Colorado at Denver and specializing in data analysis. She most certainly never thought she would work in real estate or own a business, but life is often full of surprises…
Turned out, real estate was a perfect match and she couldn't imagine doing anything else. Allison loves advocating for her clients and finding ways to creatively solve problems. While many people never "use their degree," she regularly applies her training in data analysis to the real estate market and occasionally writes sassy rebuttals to statistical interpretations from popular news sources and local bloggers.
One Christmas Eve, Allison had a vision of running a business that gave back to the community, although she didn't know what this meant or how to do it. A week later, she came across a brokerage on the east coast that donated a portion of their commissions to nonprofits. She immediately developed a similar model and her life has never been the same. Through Conscious Real Estate, she has personally donated tens of thousands of dollars to date and has become a staunch advocate of do-good businesses and social enterprise. She is constantly inspired by our local nonprofits and social enterprises and is surrounded by amazing people that she has met through these organizations.
When not doing real estate, Allison can be found practicing yoga, rock climbing, at nonprofit events, burying herself in a book, being an amateur film critic, spending time with her rescue dogs, or brainstorming with her nonprofit and socially-conscious business friends.
Please contact Allison to get started in buying or selling a home, if you are interested in joining the Conscious Real Estate brokerage, or even if you would just like to learn more about social enterprise and do-good businesses in Colorado.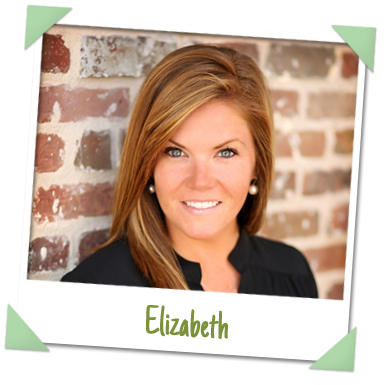 Elizabeth P. Lord
Elizabeth "Ellie" Lord's personal mission statement reads; "My purpose is to create a life that is rewarding personally as well as professionally, and enhance it through active community involvement." She lives this creed every day, and in everything she does.
Born and raised in Seattle, Ellie grew up surrounded by an amazingly supportive family and a herd of golden retrievers. After eight years in the residential design and construction industry, she moved to Denver for graduate school at the University of Denver. With a graduate degree in real estate and construction management, and a new‐found love of Colorado, she reestablished her award winning design business, Elizabeth P. Lord Residential Design LLC, in Denver. In addition to her extensive experience in residential design, and her background in construction, she offers her real estate clients the opportunity to use her design knowledge to achieve the maximum value out of their home in preparation of selling, or insight into making a potential house their personalized space with design advice.
In her spare time, Ellie enjoys traveling the world and thrives on experiencing new adventures. After participating in a Habitat for Humanity build in New Zealand, she chose to live a life of gratitude and has continually pursued opportunities to give back to her community. She volunteers with the Golden Retriever Rescue of the Rockies and the local Habitat for Humanity chapter, as well as donating design services to charitable organizations. She recently purchased a condo in Wash Park, and adopted a Bernedoodle, who will be trained to become a therapy dog.
Please contact Ellie about buying or selling a home, or about her design business.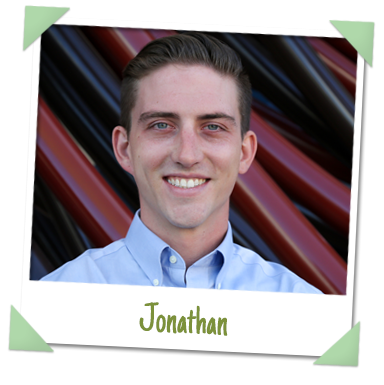 Jonathan Ray

Jonathan Ray was raised in Greenville, South Carolina. He attended the College of Charleston and graduated with a degree in Historic Preservation and Community Planning. Jonathan came to Colorado to be a ski bum for a winter, but like all of our other transplants, he fell in love with everything our state has to offer, particularly our unique architecture and historic buildings.
Jonathan chose to enter the real estate industry, because he has the desire to become involved in community planning. As he has witnessed the rapid growth occurring in the Denver metro area, Jonathan wishes to advocate for green and sustainable building initiatives as our city evolves. As a Realtor, Jonathan enjoys listening to what his clients are looking for, adapting to their needs, and helping them find the right place to call home. He also enjoys going to bat for his clients during the negotiation process!
Jonathan has been an enthusiastic member of the Denver community since 2014 and enjoys skiing, backpacking, mountain biking, golf, and volleyball. His volunteering efforts have included clearing hiking trails and building a home and collecting donations for Habitat for Humanity. He enjoys donating to variety of causes, but his favorites are environmental causes and animal rescues. Jonathan has a Boxer named Gunner.
Please contact Jonathan to get started in buying or selling a home.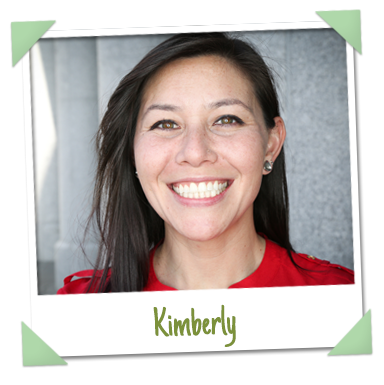 Kimberly McAleenan

Whether it's learning new skills, exploring a mountain on her snowboard, or helping her real estate clients, Kimberly is a BEAST. She is hard working and committed to excelling at everything she does. Kimberly is our Conscious Real Estate veteran, having served two tours with the United States Navy following 9/11.
Kimberly is incredibly attentive to detail and is incredibly passionate about helping people succeed, both in her personal and professional life. She advocates strongly for her clients throughout the course of the home-buying or selling process and is a natural problem-solver. When she's not in the office or on the mountain, she's usually in the gym for a WOD and volunteers her time coaching CrossFit with at-risk youth.
Although Kimberly enjoys donating to a variety of causes, the causes closest to her heart are supporting veterans' organizations and helping animals. She has rescued a plethora of cats and currently has three. We don't know if it's just who she is or whether it's her Naval background… either way she is a superstar.
Please contact Kimberly to get started in buying or selling a home.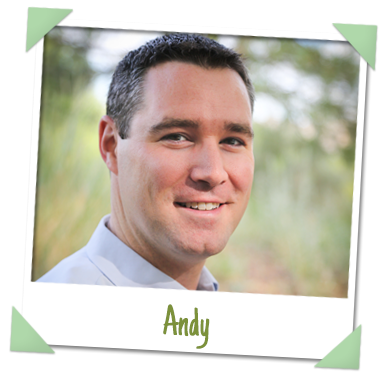 Andy Robertson

Andrew, or Andy to his clients and friends, brings more than a decade of nonprofit and philanthropic experience to the greater Denver real estate market. His previous careers in state government constituent relations and nonprofit education sharpened his ability to be a fierce advocate, educator, and coach for his clients throughout the entire home-buying or selling process.
The Colorado real estate market is dynamic, requiring an adaptable Realtor who can navigate buying and selling homes in diverse neighborhoods from Arvada to Wash Park, the Arts District to the Tech Center, and everywhere in between. Andy believes the best relationship between Realtor and client is achieved through responsible management of the customer's timeline and clear communication. He strives to anticipate challenges before they arise and to implement effective solutions throughout the transaction.
Andy moved to Colorado from New Jersey with his wife in 2014, making their home in Centennial and embracing the Colorado lifestyle. Andy and his wife recently adopted a rat terrier/heeler mix. When he is not in the office researching the housing market, Andy's outdoor passions include camping, golfing, and sporting clays. He also loves paintball and plays competitive volleyball.
Although Andy enjoys giving back to a variety of causes, his favorite causes include supporting veterans' organizations and helping animal rescues. He is currently a Trustee of the New Jersey Boys State Foundation, supporting the American Legion Boys State program, and served on the Board of Directors for the Gloucester County Chapter of the American Red Cross in New Jersey.
Please contact Andy to get started in buying or selling a home.