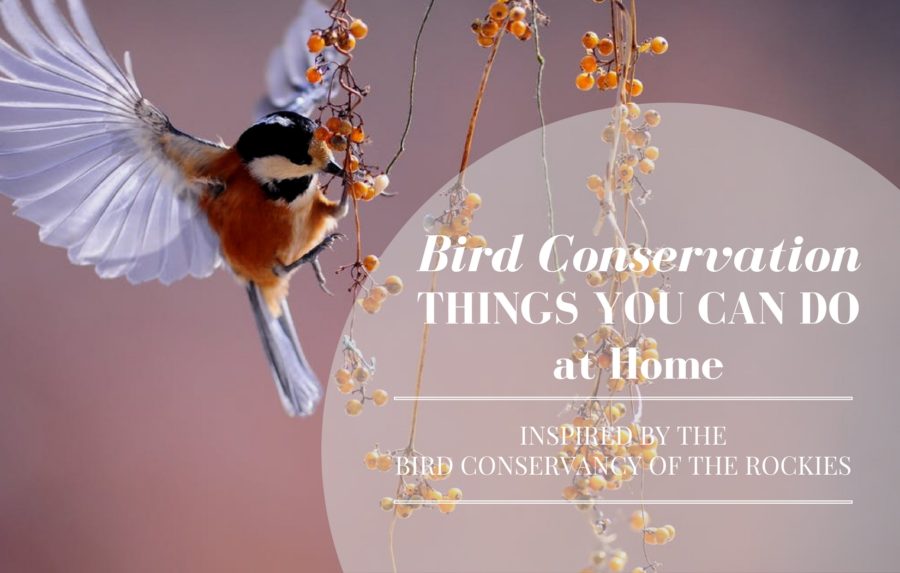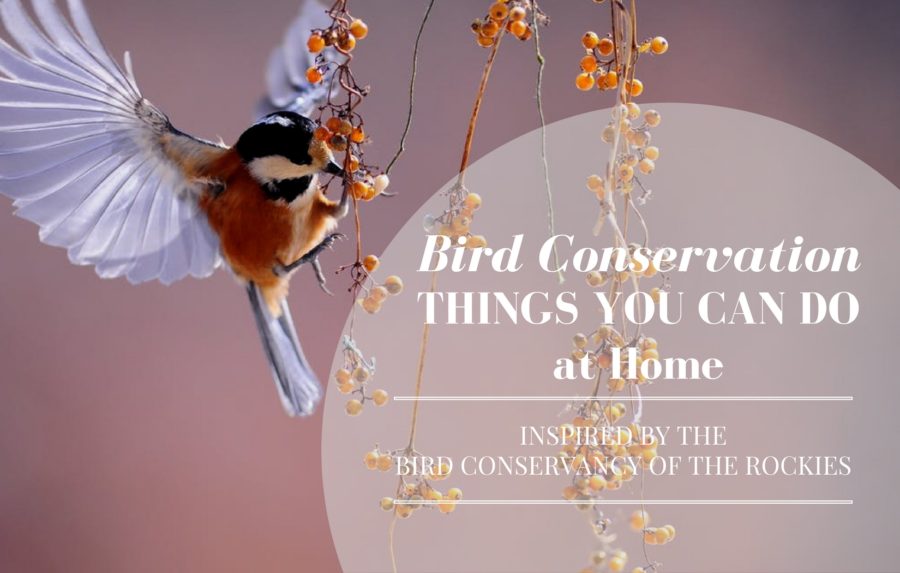 .
Want to make your home a little greener and support conservation? Us too! Always. One part of the world that sometimes we don't always consider are our feathered friends, birds. They are in need of protection like so many other species and are occasionally or sometimes often threatened with survival of their kind.
Each and every one of us can do a little bit to protect them, and the rewards are a magical space full of beautiful colors of life and lightness. Birds! Here's how you can create a space they love.
 .
We Can All Take Care Of Birds At Home, Here's How
There are a lot of ways that we can take care of birds in our landscaping and homes, but the main thing is to make it a peaceful and plentiful space for them. By the way, there are also great ways to protect bees and butterflies such as sticking to planting native grasses and flowers in your yard and away from areas that pets can get to.
Back to the birds, here are some ways that everyone can make sure to keep birds in mind who need our protection when it comes to simple ideas for the home:
Add fresh, clean water to your yard in various different places

Keep food in quiet areas in various feeders where birds will feel safe (as they are vulnerable when eating)

Add shrubs, hedges or bushes to your yard (these add privacy and safety zones for birds)

Place birdhouses in strategic locations to allow for nesting (ps, check out this amazing collection)
Bird Conservation Helps the Local Ecosystem
Birds are essential to the local ecosystem and as with all species of the planet, their natural habitat is continuously diminishing and lowering in quality. Conservation is therefore essential. Have you seen this video from Google Earth showing development globally? It's affecting the bird population everywhere. If you can implement the steps in your own home to provide a haven for them, you will actually be adding to the natural spaces they have available. If we all did it together… whoa!
Plus, They Are A Stress-Reliever And Wonderful Addition to Your Home
Hummingbirds and birds of all species stopping to get a drink outside your window, or hanging out as you lounge on the patio, it's a great feeling of peacefulness. Birds add wonder and appeal to your outdoor spaces if you have created a calm enough zen where they like to hang out. And, if they have enough supplies to make it a watering hole and snack spot, you can help provide them a safe haven.
Inspired by the Bird Conservancy of the Rockies (A Note From Us)
Through rigorous scientific monitoring of birds throughout the annual cycle, the Bird Conservancy of the Rockies is able to help protect native bird species across the Rockies, Great Plains, Mexico and beyond. They achieve this through partnership and education. As a partner, Conscious Real Estate was able to see how impactful this organization is on the environment and bird species in our area.
As a conscious real estate agency, we donate 10% from each home purchase to a nonprofit of our clients' choice. As a result, we get introduced to so many unique and important causes like this one. It was awesome getting to learn about bird conservation and being about to integrate some practices at home is such a great takeaway. Thank you guys! – Conscious Real Estate
https://theconsciousgroup.com/wp-content/uploads/2018/01/bird-graphic.jpg
1050
1650
Allison Parks
https://theconsciousgroup.com/wp-content/uploads/2016/08/logo.png
Allison Parks
2018-01-18 16:48:06
2018-01-18 17:22:22
Ways You Can Protect Your Local Birds At Home