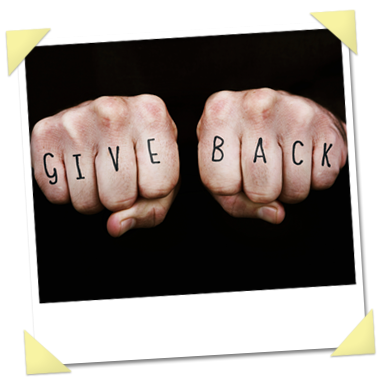 WE GIVE BACK
Our real estate agents donate 10% of every commission to the nonprofit of our client's choice!
Which nonprofits are eligible?
Any nonprofit with 501c(3) status qualifies, and you choose. What causes matter to you? What issues would you like to solve?
When we close on your home purchase or sale, your donation can go to an animal rescue… a veterans' organization… your religious institution… or to cancer research…
Your Conscious Real Estate donation could go to programs that bring the arts to underserved populations… it could help youth at-risk… it could benefit people experiencing homelessness… or survivors of domestic violence… it could go to your child's school… or to an environmental cause… it could grow our community gardens… it could feed the hungry… it could help kittens… think about the kittens.
Make a Difference
In 2016, our average nonprofit donation has well exceeded $1000.
So, do you want to make a difference? Are you buying or selling a home in Colorado?
Please contact one of our brokers and we will get you started!
View our Nonprofit Directory to see where donations have already gone to.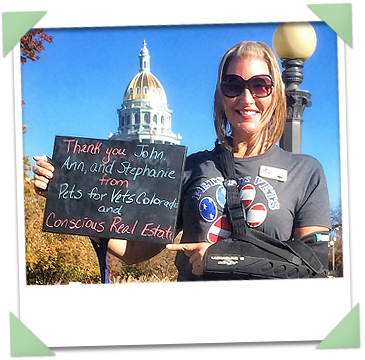 CONSCIOUS REAL ESTATE AND HALLMARK PARTNERSHIP
Would you like an opportunity to make even MORE of a positive impact when buying your home?
We thought so…
Our favorite mortgage broker, Jacalyn Gallegos of Hallmark Mortgage – OTUBNS, pledges to donate an additional $500 to your favorite nonprofit when you choose to work with the Conscious Real Estate and Hallmark partnership, making your impact even GREATER with your next home purchase!
---
OTUBNS stands for "On Time, Under Budget, No Surprises," which is exactly what we have always experienced when Jacalyn has serviced our clients' loans, along with providing our clients with fantastic customer service, client education, and excellent communication. Furthermore, she has always been a woman of our own heart,committed to numerous community efforts, including serving on the boards of Habitat for Humanity and Cocktails for a Cause. We want you to have the best, while maximizing the benefit to the community, so we are thrilled to partner with Jacalyn!