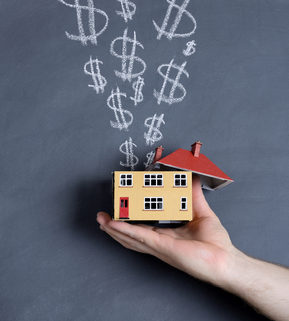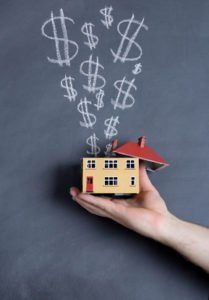 Renting out a home may not be desirable for everyone, but homeowners can supplement their income by renting their home or a room in their home on the popular vacation websites, Airbnb and VRBO.  I first learned of these sites when a friend decided to try Airbnb in New York City as an alternative to a hotel room.  A decent hotel room in New York can easily cost at least $300, while she found a room in someone's home for $100.  She said the homeowner made her a lovely breakfast and showed her some fun places around the neighborhood, making it a better experience than what she would have had in a hotel.
At Airbnb, trustworthiness and customer satisfaction are highly valued and maintained through a 24/7 call line and review postings.  Vanessa Grout, a contributor to Forbes, writes that the popularity and feedback of this service has led her to believe using Airbnb to earn extra revenue for her second home is a great idea.  Also, if you can only rent a room in your home, Airbnb has a feature where you can market the room to people who share the same interests as you, so you could choose to rent your home to hockey fans or people who practice yoga!
So, how could this work for you?  If you purchased a mountain property in a desirable destination as an additional home, you could rent it out when you are not using it to generate additional income.  If you own a home in Denver and travel often, you could make money by renting your home while you are away.  Or, if you simply don't want a full-time roommate, but have a spare bedroom, you could rent your bedroom part-time for additional income.  Clients in Boulder and Fort Collins have told me that they have no problem renting their homes to the parents of students during graduation week, so they leave town and have their vacations paid for!
Be aware:  Controversy has begun in New York, Miami, and Chicago, with complaints that people offering their homes on Airbnb are pulling revenue away from hotels and not complying with tax and zoning regulations.  A few Airbnb users have been hit with fines in New York.  Thus far, similar problems have not arisen with Airbnb and VRBO users in Colorado.
A Few Tips For Renting Your Home on Airbnb: 
Get insured.  Airbnb provides up to $1,000,000 of insurance coverage to its homeowners for loss or damage due to theft or vandalism caused by an Airbnb guest – this does not take the place of homeowners or renters insurance. Review your policy with your insurance carrier to make sure you have adequate coverage. It would also be sensible to secure valuables in a safe and store clothing in a separate locked closet.
Find long-term guests. Set a minimum stay of two or three nights. One night is just not enough. You don't want to be a hotelier, deal with transients, or frequent key coordination.
Leave instructions. Leave a detailed list of instructions for your guests. You'll receive many fewer questions during the course of their visit. Guests need to understand things like how to turn on the television, pool heater, alarm system, or any other tricky device.  Also provide a list of safety instructions and useful telephone numbers.
https://theconsciousgroup.com/wp-content/uploads/2014/01/Money-House-2.jpg
415
289
Allison Parks
https://theconsciousgroup.com/wp-content/uploads/2016/08/logo.png
Allison Parks
2014-01-05 08:05:42
2016-09-18 03:38:48
How To Make Money By Renting Your Home on Airbnb and VRBO