Why Bike Tours Are A Great Way To Explore Denver Homes For Sale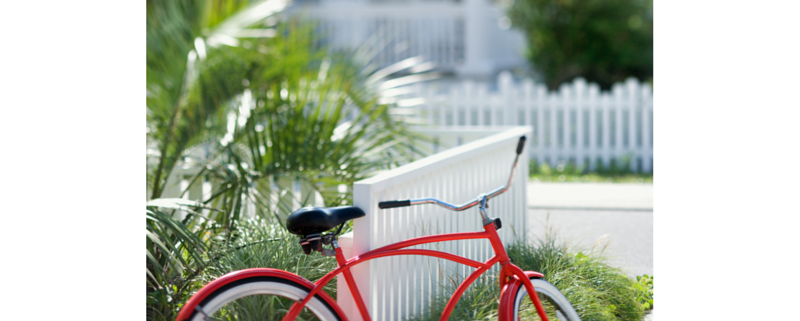 The title pretty much says it all, but if you need more reasons, read on…
1)  Riding a bicycle will make you calmer, happier, and more clear-headed. 
Most of my buyers get stressed out when they are looking for homes. They are making a major life decision. The market is aggressive. So many decisions to make! Exercise is always a fantastic stress reliever and when you're making a big decision, you want to be relaxed, feeling good, and maybe even have a little wind blowing through your hair.
2)  You will see more of the neighborhood on a bicycle than you will in a car.
I prove this to myself EVERY SINGLE TIME I ride my bicycle around my own neighborhood – I always notice something while riding my bicycle that I have never noticed before. So, when you're deciding which area you would like to live in, wouldn't you get a better sense of the neighborhood if you can experience more of it?  For better or worse, if you're riding a bicycle, you will see it, you will hear it, and you will smell it – I promise!
3)  It's eco-friendly.
We don't have to waste gas on a bicycle and contribute to emissions.  Furthermore, we don't have to worry about parking!  Many popular neighborhoods in Denver are tough to find parking, so let's focus on the house and not where we should put the car.
4)  It's fun.
Buying a house can be fun! Some stressful moments may come up and I coddle my clients through such times, but I also think it's great to add in fun moments. Whoever said that being an adult can't be fun was just doing it wrong!
If you're interested in having a realtor that will tour Denver homes for sale with you, give me (Allison Parks) a call at 303-908-9873 or email allison@theconsciousgroup.com. I'm happy to drive as well, but I'm just trying to make real estate awesome! Whether you tour homes via bike or car with Conscious Real Estate, we always contribute 10% of our commission to the nonprofit of your choice after closing.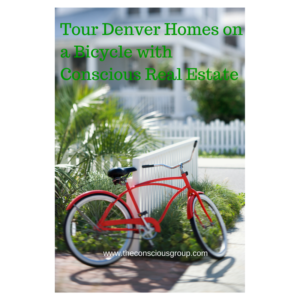 https://theconsciousgroup.com/wp-content/uploads/2015/07/Conscious-Bike-Tours.png
800
800
Allison Parks
https://theconsciousgroup.com/wp-content/uploads/2016/08/logo.png
Allison Parks
2015-07-21 21:24:27
2016-09-18 02:57:54
Why Bike Tours Are A Great Way To Explore Denver Homes For Sale