Welome aboard, everyone… This is your Captain, Allison speaking…
The subject heading of this blog is about our company donating to the Cystic Fibrosis Foundation of Colorado, and we did. A client selected this organization after a recent home sale. Rather than discussing the donation, I would like to discuss cystic fibrosis.

Cystic fibrosis is a life-threatening, genetic disease that causes persistent lung infections and progressively limits the ability to breathe. In people with CF, a defective gene causes a thick, buildup of mucus in the lungs, pancreas and other organs. In the lungs, the mucus clogs the airways and traps bacteria leading to infections, extensive lung damage and eventually, respiratory failure. In the pancreas, the mucus prevents the release of digestive enzymes that allow the body to break down food and absorb vital nutrients.
Today, the median predicted survival age is close to 40. This is a dramatic improvement from the 1950s, when a child with CF rarely lived long enough to attend elementary school. Thanks to advances in medicine, the life expectancy has been increased dramatically.
By pursuing bold strategies, the Cystic Fibrosis Foundation has built a robust pipeline of potential new therapies that fight the disease from every angle. And, nearly every CF drug available today was made possible because of Foundation support — including therapies to treat the underlying cause of the disease. However, there is still much research to be done. While there has been significant progress in treating this disease, there is still no cure and too many lives are cut far too short.
From discussing this with the directors at the Cystic Fibrosis Foundation of Colorado, they informed me that we may often not know that this is affecting someone who we may work with or know. People aren't always forthcoming with the information, because they may not want to be perceived or treated differently. The directors at CFF of Colorado also told me amazing stories of the resiliency of the families who have children who are affected by CF.
My takeaway from this meeting was an extreme sense of gratitude… On a personal note, I get stressed about my problems and love to worry about this and that. But when I consider the fear and challenges that other people sometimes must face and the STRENGTH that other people bring to the table when facing these complicated issues, I am reminded to be grateful that I have my health… to not sweat the small stuff… I sometimes think I have "problems," but there are plenty of people who would be grateful to have my problems.
I also remembered to have compassion for other people. I've learned this a million times and I even run a company that donates money constantly, but I still need the reminders. We may not know what the person next to us is dealing with. I learned that many people who have CF may look incredibly healthy, but they're actually dealing with some extreme health issues.
If you would like donate to the Cystic Fibrosis Foundation of Colorado, click here. Or, if you would like a fun challenge that benefits this organization, on June 25th, 2016, they will be having the Denver CF Climb, in which you climb ALL of the stairs – 3865 TOTAL – at Mile High Stadium. Sound difficult? I was told that some of the participants who have CF and only have 40% lung function still participate and do the climb! Conscious Real Estate will be hosting a water station at this event, so we certainly hope to see some of you there.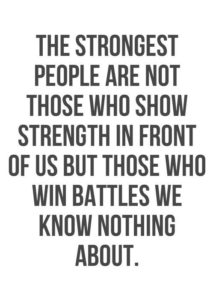 https://theconsciousgroup.com/wp-content/uploads/2016/04/CFF.gif
74
190
Allison Parks
https://theconsciousgroup.com/wp-content/uploads/2016/08/logo.png
Allison Parks
2016-04-22 04:28:19
2016-09-18 02:43:10
Conscious Real Estate Donates to Cystic Fibrosis Foundation of Colorado