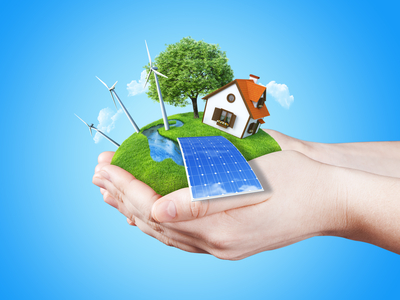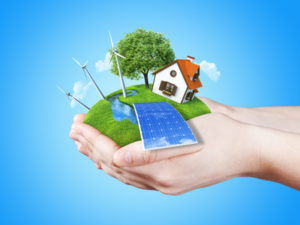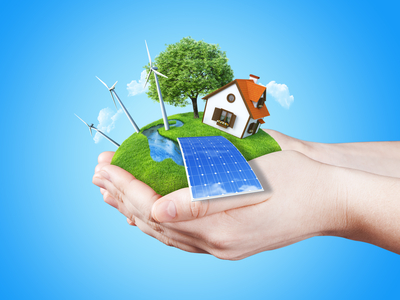 On May 28, Governor Hickenlooper signed into law the Colorado Energy Saving Mortgage Program.  Under this program, a homebuyer purchasing a new or renovated Zero Net Energy (ZNE) home is eligible for an $8,000 reduction on financing the total cost of their home mortgage.  A ZNE home produces as much energy as it consumes.  A new or renovated home that has a HERS rating greater than HERS* 0, but less than HERS* 50 will also receive a mortgage reduction incentive.
In addition to the mortgage incentive, homebuyers will benefit from lower energy bills, which can be used to offset the cost increase of a ZNE home.  For example, $30,000 in improvements on a 2,200-square-foot home after the $8,000 incentive would require an additional $94.53 in mortgage payments each month.  However, the monthly energy savings would be $154.00.  That's a net savings of $59.47 a month.
Under this new program, a homebuyer can receive an $8,000 incentive and purchase a zero net energy home that is worth substantially more at a lower annual cost than an equivalent non-ZNE home.
With this attempt to move our Colorado housing market to ZNE homes, this movement should create more construction jobs, as well as increase state and local government tax revenue.  According to the analysis conducted by Architecture 2030, each $1 million in incentives will generate:  $16.22 million in direct spending, $16.49 million in indirect and induced spending, and $1.92 million in state and local government tax revenue.
*The HERS Index is the nationally recognized scoring system for measuring a home's energy performance.  The HERS Index Score can be described as a sort of miles-per-gallon (MPG) sticker for houses, giving prospective buyers and homeowners an insight as to how the home ranks in terms of energy efficiency.  A HERS Index of 100 represents the energy use of the "American Standard Building" and an Index of 0 (zero) indicates that the building uses no net purchased energy.  The lower the value, the better.
https://theconsciousgroup.com/wp-content/uploads/2013/07/HouseGreen1.jpg
300
400
Allison Parks
https://theconsciousgroup.com/wp-content/uploads/2016/08/logo.png
Allison Parks
2013-07-11 09:04:59
2016-09-18 03:47:54
Colorado Energy Saving Mortgage Program – 2013