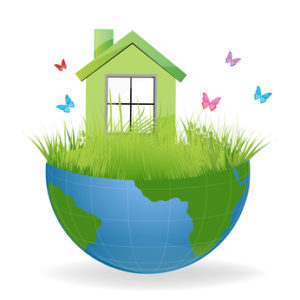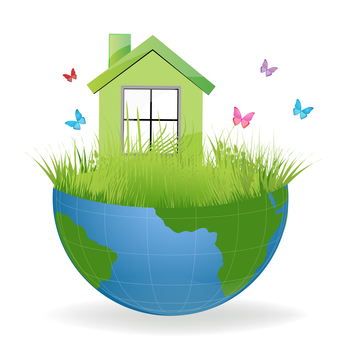 If you would like to implement energy-efficient upgrades on your home, but don't know where to start, a home energy audit is a great place to begin.  Many of these upgrades not only make your home more efficient, but will make your home more comfortable and healthy.  If you find your home is too hot in the summer, too cold in the winter, or if you know your bills are too high for the size of your home, you should definitely consider an energy audit.  Also, homes with green features are quickly rising in popularity and sell faster and closer to asking price.
Certified Energy Auditors use various tests and tools to produce a detailed diagnosis and specific solutions to make your home more efficient and healthy.  Auditors will do a visual inspection of your home to find leaks in doors and windows and to check your insulation levels.  Blower door and infrared camera diagnostic tools can measure the air leaks from inside your home.
Energy auditors seek to find improvements that are specific to your home, as every home and region are different.  For instance, a home in a more humid region should take caution before sealing leaks, as this could cause a potential humidity build up.
Colorado residents are eligible for rebates from Xcel energy for energy-effiicient upgrades.  Also, customers using Xcel energy are provided with a list of Certified Energy Auditors.  Please note:  auditors on this list are registered with Xcel, but are not necessarily recommended, so consumers are encouraged to conduct their own research before choosing an auditor.
Groundwork Denver, a nonprofit whose mission is to bring about the sustained improvement of the physical environment and promote health and well-being also have BPI-certified energy specialists to investigate your appliances, furnace and insulation to identify and prioritize energy-saving improvements. They then provide education and resources on how to implement those improvements, connections to other resources (weatherization funding, home rehabilitation programs, rebates and local contractors), and a summary report of findings and recommendations.
Just by identifying simple changes, audits can save you $5 to $300 a year on energy bills.  This energy audit will cost $150, and for another $50, they can implement minor upgrades during the audit.
https://theconsciousgroup.com/wp-content/uploads/2013/11/greenhouseearth.jpg
346
346
Allison Parks
https://theconsciousgroup.com/wp-content/uploads/2016/08/logo.png
Allison Parks
2013-11-14 22:25:21
2016-09-18 03:35:30
Should I Get a Home Energy Audit?