How To Choose a Home That is Likely to Increase in Value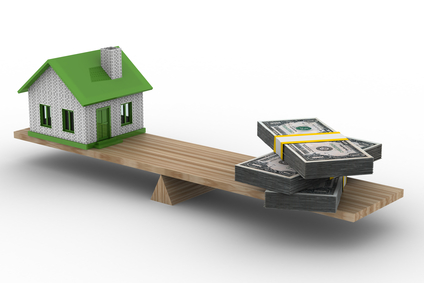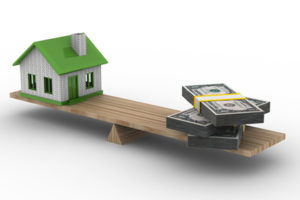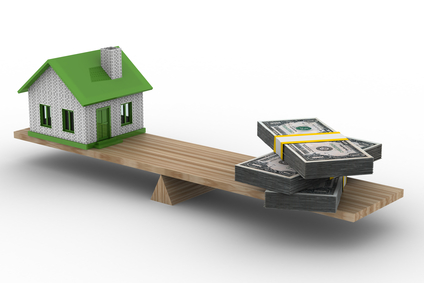 A lot of people have expressed concerns to me about buying a home in the Denver market, as the rapidly increasing prices have raised concerns about a housing market bubble.  If you would like to learn more about current economic trends affecting the Denver market, click here.  For now, let's consider some good maxims for buying a home in any city and any market.
Your home is one of your greatest investments.  There is absolutely nothing wrong with buying the home you like, wherever you like, BUT if you prioritize your home increasing its value, consider these following tips:
1)  Seek homes in walkable neighborhoods.  Walkable neighborhoods are becoming a high priority for home-buyers.  With increases in gas prices, people are moving back in from the suburbs and finding that its often more pleasant to walk to work, to the store, and to dinner.  A home in a walkable neighborhood will be more likely to maintain and increase in value.
If you are looking for a home in a new city, check the walk score.  Neighborhoods are rated from 0-100, with 100 meaning that multiple neighborhood businesses and parks will be within a stone's throw.  The Riverfront neighborhood in Denver boasts some of the higher home prices in Denver and has a walk score of 98.
2)  Look for homes near parks and public transportation.  Homes that are near parks and public transportation are more likely to maintain or increase in value.  Once again, it's where people want to be.  Location, location, location.
In Denver, an area which will likely increase considerably in value in the future is near the future lightrail extension by 38th and Blake.  If one were to purchase a home in this area now, in 3-10 years after construction is completed, the home value would likely have increased significantly.  Note:  choosing a location based ONLY on projected increases can be risky.  I recommend that you appreciate the location you choose as it is, in case projected improvements to the area never happen.
3)  Stay abreast of new developments that will make a location more desirable.  Glendale is already a desirable neighborhood to many, but when the Riverwalk is completed, homes near this development will likely increase in value because the neighborhood will be even more enjoyable.
4)  Learn a bit about the rental market in your area.   If rents on comparable properties are going for equal to or higher than your mortgage, this is good. If the vacancy rate for rentals in your city is low, this is good.  So, if, in the words of Kurt Vonnegut, the excrement hits the air conditioning and you no longer can afford your mortgage, you could likely cover your mortgage (and maybe even make money) by renting out your home and keep yourself out of foreclosure.  This could also benefit you if you have a job transfer to another city, while your current city is in a down market.  You could cover the mortgage (and maybe even make money) by renting out your property until the market improves so you don't lose money when you sell your home.
Renting out your home may not be for everyone… Being a landlord contains its share of headaches, but if remaining financially strong is your primary goal, the ability to rent out your home can be a major asset.  Real estate markets aren't so different from stock markets, and the mistake a lot of people make in stocks is selling when the prices are dropping.  Sometimes this can save you, but most markets will rebound and make their way back up.  Do what you have to do to weather the storm and wait it out.
5)  The home that is generally the best investment is the worst or smallest one on the block.  The home that is generally the worst investment is the biggest and best one on the block.  There can be some wiggle room on this… If , for instance, someone famous once lived in the biggest home on the block, that will be intriguing to future buyers.  If the worst home on the block needs major foundation work, a roof, and windows and would cost a great deal to get it up to snuff, it might not be the best investment.  If you are savvy about finding good contractors and can do some work yourself, consider purchasing and renovating the icky house in a great neighborhood!
6)  Choose a home that has eco-friendly features and make eco-friendly renovations.  From the tree huggers to the penny pinchers, home-buyers are increasingly desiring green homes.  Green homes sell for more than conventional homes; they sell more quickly and closer to asking price.  So, if you view your home as an investment, greening your investment will likely get you more green (money) when you sell, as well as saving you money while you live in your home.
If you are ready to buy a home and want to make sure you get the most bang for your buck and security in your financial future, let Conscious Real Estate guide you through the home-buying process. Call 303-908-9873 to reach one of our agents or email our owner, Allison Parks, at allison@theconsciousgroup.com.
https://theconsciousgroup.com/wp-content/uploads/2014/01/House-Money-3-Balance.jpg
283
424
Allison Parks
https://theconsciousgroup.com/wp-content/uploads/2016/08/logo.png
Allison Parks
2014-01-05 08:33:00
2016-09-18 03:30:18
How To Choose a Home That is Likely to Increase in Value