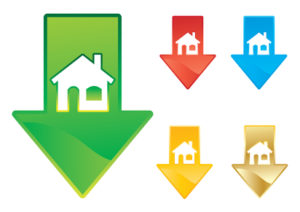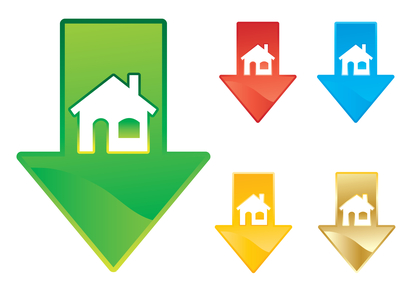 1) Home Buyers don't consider resale before they buy.  Every house will be resold at some time in the future.  Granted, you cannot predict all future changes; the area or the economy could improve or decline.  Even so, the future value of the home should be a priority.
2)  Home Buyers base their decisions on what they hear in the national news. They need to remember that real estate is local; not national.  Several times when I tell people I do real estate, they look at me sympathetically and say, "Oh, I bet things are really tough right now."  Well, they are… in Florida, in Nevada… even Chicago.  Denver is doing just fine.  Home prices have met and exceeded pre-recession prices.
 3) Home Buyers only talk to one lender. You need to shop for a loan, just like they shop for a house.  First, interest rates can vary from lender to lender.  Second, not all lenders offer all types of mortgage products, especially major banks.  I had a client who strongly preferred a condo to a home, but was told that he would have to make a 20% down payment on a condo.  I sent him to my preferred lender and within a day, he was qualified to purchase a condo with a 5% down payment.  So, we found him a great condo!
4) Home Buyers don't read and understand the contract.  Colorado Real Estate Contracts are over 16 pages long, and your agent should  explain the contract to you.  Second, read over the contract carefully before signing.  I have seen realtors make mistakes on important details – like dollar amounts! 
5) Home Buyers don't get prequalified with a lender before they start looking for a home.  Consequently they may be looking for houses in the wrong price range.  I have seen clients err on both sides – some think they will be able to afford something much higher than what they qualify for; others think they will only qualify for $150,000 when they qualify for $300,000.  (Note:  You shouldn't necessarily purchase a home at the top dollar amount for which you qualify.  It's good to give yourself some wiggle room in case of an unexpected financial event.)
6) Home Buyers don't do their due diligence before buying, including checking on the crime statistics, checking out the schools, and checking out the neighborhood.  Buyers should also visit a neighborhood during different times of the day and different days of week; talk to the neighbors. 
7) Home Buyers buy the most expensive house in the neighborhood.  The most expensive home in the neighborhood is never the best investment, unless an ex-President lived in the home or unless they scrape all the other houses and build new homes larger than yours.  
To avoid these buyer pitfalls, among others, let us guide you through the home-buying process. Whether you are a seasoned home-buyer or a first-time home-buyer, we will have your back every step of the day. To contact one of our brokers, call Conscious Real Estate at 303-908-9873 or email our owner, Allison Parks, at [email protected].
https://theconsciousgroup.com/wp-content/uploads/2014/02/Housing-Market-Price-Drop.jpg
291
412
Allison Parks
https://theconsciousgroup.com/wp-content/uploads/2016/08/logo.png
Allison Parks
2014-02-01 07:17:28
2016-09-18 03:21:04
7 Mistakes People Make When Buying a Home - What NOT to do when buying a home