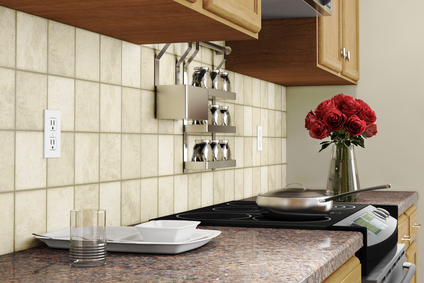 Granite
A natural stone, granite is a popular option for it beauty and durability. Granite is the toughest and densest of the pure stones, providing a kitchen countertop that's extremely scratch resistant and may keep its luster longer than most materials. Granite slabs are of the more expensive of kitchen countertop surfaces, though it's still a practical material in that is nearly indestructible.
A drawback is that granite (and the other hard materials listed) is that it is hard on your crockery. You will notice that after a time, your crockery has managed to develop a number of chips.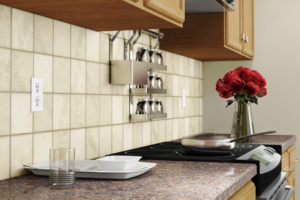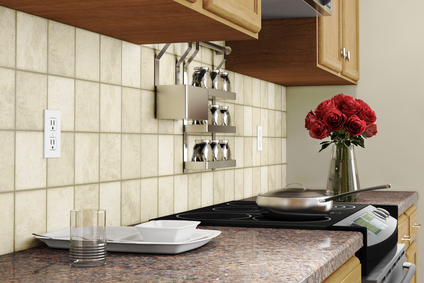 Marble
Another pure stone, marble is considered elegant and will last longer than most kitchens. It is nevertheless of the more expensive countertop options and requires specific care: acidic foods and liquids like orange juice will etch the finished surface of a marble kitchen countertop.
Slate
Due to it richness and beauty slate is usually used for inside purposes including kitchen counter tops, rest room sinks or fire surrounds. It can be used in both trendy or traditional kitchens. Slate is durable, strong, and can withstand onerous use. It is less expensive than marble.
Concrete
Concrete countertops are a fantastic complement for industrial and contemporary kitchen designs – available in pre-formed sections or poured and fashioned on-site. Concrete is a good material for unusually formed counters and can be stained any color, though the most popular shade is a natural gray.  Concrete kitchen countertops are expensive, require a sealant, and have to be handled with care. The countertop can crack if the concrete contracts.
Timber
Timber always adds great value to any kitchen. It is simple to re-finish – whether it's due to damage or simply to fit in with your new decor. There are a number of timber finishing products that are extremely durable. Bamboo counter tops have a very good flammability rating, so are particularly suited to being used for a kitchen counter top. Another specific characteristic of bamboo, is that it tolerates moisture very well compared to other timbers.
Stainless Steel
Advantages are; very hygienic, easy to wash, has ability to face up to extreme wear and heat. Stainless-steel can offer a fashionable kitchen. Stainless steel can be noisy and difficult to repair when scratched
Tile
Tile surfaces can handle scorching pans, are heat and stain resistant as well as having a wide range of styles available. There are many types of tiles including ceramic, porcelain, quarry, glass, pure stone and mosaic. It has good design flexibility. Tile can usually be used for trim or back splashes. The downside of tile is that the grout can be easily stained.
Additionally tiles are easily chipped or cracked.
Pressed boards (bonus)
The most common are the Formica® type tops. These tops are made from chips of wood pressed together and covered with a melamine plastic surface. These tops are the cheapest option, but also the least durable. Exposure to water will cause these tops to swell and the only option when damaged is replacement. Another point for consideration, is that plastic is not a food friendly surface. It has been scientifically demonstrated that the cuts in plastic harbour gems.
Recycled Glass
A sleek and modern look, combined with a low carbon emissions production process make recycled glass countertops an environmentally preferred product.  These countertops blend glass and stone in a variety of colors, making an attractive finished product.  Recycled glass countertops are also stain, scratch, and heat resistant and require little care and maintenance.
https://theconsciousgroup.com/wp-content/uploads/2014/04/Countertop.jpg
283
424
Allison Parks
https://theconsciousgroup.com/wp-content/uploads/2016/08/logo.png
Allison Parks
2014-04-01 06:49:03
2016-09-18 03:09:14
A Comparison of Countertop Materials