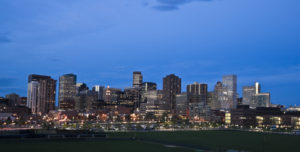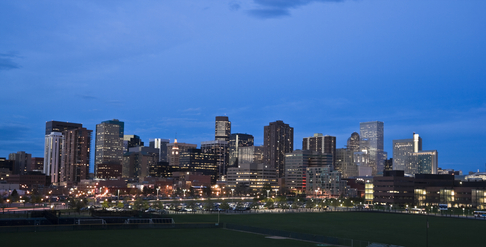 After some controversy, the Sloans development is coming to realization.  The former St. Anthony Central Hospital located at West 16th Ave and Raleigh in the West Colfax neighborhood has been scraped and will be redeveloped as Denver's newest urban infill.  Infrastructure will be built this spring with construction expected to begin by summer.
EnviroFinance Group has placed four of the blocks under contract with local developers who will build a mixed-use area of apartments, restaurants, shops, and a hotel across West 17th Avenue from Sloan's Lake.  The Denver Post has recently reported that an 8-screen Alamo Drafthouse Theater will be added to the development as well.
There have been opponents to this development, including neighborhood groups who are concerned with density issues.  Around 1,200 residential units are expected with building heights rising to 20 stories.  With this potential influx of new residents to the area, questions have been raised as to whether the area can handle the additional traffic.
Developers believe the project will be a strong addition to the neighborhood.  Most Denverites would agree that West Colfax could use some work… will the Sloans development be the answer?
https://theconsciousgroup.com/wp-content/uploads/2014/02/Downtown-Denver.jpg
247
486
Allison Parks
https://theconsciousgroup.com/wp-content/uploads/2016/08/logo.png
Allison Parks
2014-02-04 07:52:56
2016-09-18 03:19:19
Former St. Anthony's Hospital Site is set for rebirth as Sloans Development