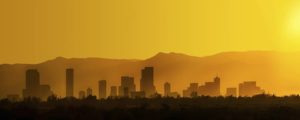 I attended Mayor Michael Hancock's 2014 Denver Economic Development Update, with speakers Paul Washington, the Director of Denver's Office of Economic Development and Kelly Leid, the project manager of the North Denver Cornerstone Collaborative, so that you don't have to!  2014 is looking pretty strong, but let's review what Denver has already accomplished…
-Unemployment is down in to pre-recession levels
-We have experienced record-breaking home prices
-Forbes listed Denver as a Top City for Economic Momentum and a Top City for Job Seekers!
-Nonstop international flights to Denver have been increased to increase our competitiveness as an international economic contender
-We have gained 80,000 new residents since 2001
-New construction has hit the highest levels in over a decade
-Denver Public School attendance is up from 72,000 to 90,000 students
-Denver has added 15,000 jobs over the last two years
Not too shabby!  So, what are we looking forward to in 2014?
Mayor Hancock is focusing strongly on building up North Denver, including the improving the RiNo district, redevelopment of Brighton Boulevard, increasing access, transit, and services to the long neglected Globeville and Elyria-Swansea neighborhoods.  (To learn about Globeville and Elyria Swansea initiative, click here.)  Interstate 70 is also looking to receive improvements to move the highway underground and place a park above ground, similar to the Klyde Warren Park of Dallas, which has been described as "a green space arising out of thin air."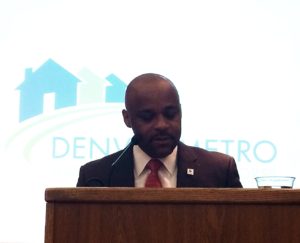 Efforts are also being made to redevelop the National Western Stock Complex and Denver Coliseum, to turn them into a year-round destination for out-of-towners.  The Welton Corridor in Five Points is also receiving grant money for mixed-use improvements.  The Mayor is also focused on adding affordable housing, as well as mixed-income developments in lower income neighborhoods.
One of my personal favorites as an real estate agent who advocates for community building and eco-concerns is that the Mayor has recognized that many of Denver's new residents are aged 18-34.  He acknowledged that these folks wants to live, work, and play in the same area, often eschewing vehicles for public transit.  To accommodate this, our transit system is being expanded and strengthened.
All in all, the future looks bright!
https://theconsciousgroup.com/wp-content/uploads/2014/02/Denver-Golden-Skyline.jpg
384
960
Allison Parks
https://theconsciousgroup.com/wp-content/uploads/2016/08/logo.png
Allison Parks
2014-02-06 06:48:05
2016-09-18 03:18:35
Denver Economic Development Update - 2014