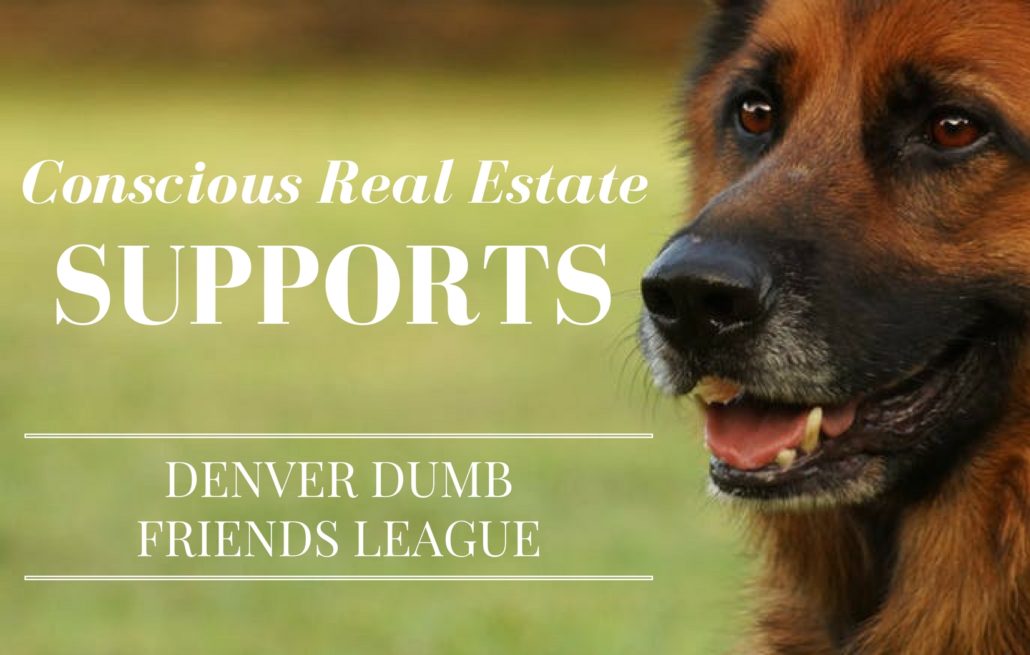 As part of our core company values, each of our agents donates 10% of their own personal commission to a nonprofit of their client's choosing. Conscious Real Estate broker Kimberly McAleenan recently had the pleasure of delivering a check to the Denver Dumb Friends League.
As one of the oldest and most widely recognized nonprofits serving animals (and animal lovers), one can expect a top-notch organization focused on reducing animal homelessness, placing adoptable animals in furr-ever homes (see what we did there?), and working with local vets to provide vaccinations and medical services.
So, in this post, we're sharing some of the unique things you may have not known about this long-standing nonprofit.    
Some things you may not know? Well, cats and dogs are not the only adoptable animals. In fact, the Denver Dumb Friends League has an entire equine department including adoptions, camps, classes, horse rehabilitation facilities and more. Their programs for youths are empowering and teach empathy and responsibility. And, their adoption and rehabilitation programs help horses find "greener pastures" after their youth in the workplace or racetrack.
The DDFL also has an entirely robust small mammal adoption program. Here, individuals and families can browse through pages of pet rats (with and without hair), bunnies of all breeds, mice and guinea pigs. And, while "typical" kitties and pups are also available, the organization even separates "working cats" for cats who are more inclined to the outdoors, specifically as "mousers."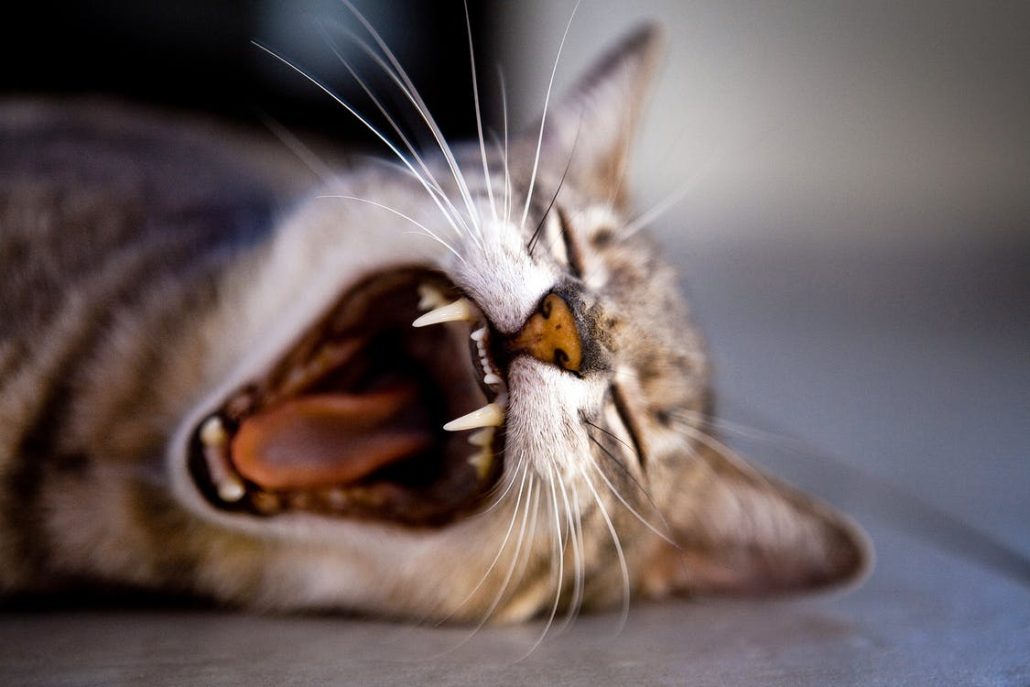 Another important part of the Denver Dumb Friends League's mission is to investigate abuse claims.
In very recent Colorado news, the Denver Dumb Friends League has participated in several investigations. In one such Denver case, a dog was shot during a burglary. Polo, the assaulted 12-year-old Labrador Retriever, received injuries costing the family over $13,000.
While the authorities were relieved the family was safe, organizations like the DDFL point out that: "studies show that people who intentionally harm animals may be more likely to commit violent crimes towards people. By taking the time to report what you observe, you'll not only be helping the animal involved, you'll be helping prevent future crimes and promoting respect for all life."
In response to the crime, DDFL has partnered with the Metro Denver Crime Stoppers to offer a $7,000 for information leading to an arrest in the crime.
In another case out of Fremont, Colorado, an investigation by the DDFL, the Colorado Humane Society and local authorities led to the seizure of 63 horses. In reports, the authorities first noticed a lack of food and water. Anna Blake, a board member of the Colorado Horse Rescue said, "We're very concerned about those horses. It didn't happen fast, it's a consistent lack of care over a period of time."
"One of the phrases that was used in the court was 'walking dead,' and this is not thin, this is near death," Blake said.
And for dearly loved "dumb" friends, they offer end of life support and guardianship.
During your pet's lifetime, the Denver Dumb Friends League offers behavioral assistance and training referrals (in addition to basic medical services like neuter/spay). And when it gets closer to rainbow bridge time, they offer end of life services such as euthanasia, cremation and interment at the Sheilagh R. Malo Pet Memorial Garde. No one likes to think about this part, but it's important to know that when you have a friend at Denver Dumb Friends League when the time comes. And, their end of life services are affordable, at $70.
For the unfortunate times that an owner precedes their pet in passing, the DDFL also offers guardianship where they become the legal guardian of the animal. Pets in this program are placed not in a shelter, but in a loving foster family home while the DDFL works diligently for a forever home.
The Denver Dumb Friends League makes life better.
Everyone knows life is better with a dog/cat/bird/lizard/bunny… right??? Well, we sure think so at least, and so do our clients. We love donating to this fantastic organization because they do amazing things like end pet homelessness and human loneliness. We also get excited when we hear stories like the recent acquisition of 79 dogs from Texas into the Denver Dumb Friends League program. Ready for a paw-fect pal? Check out adoptions or attend an event.
Wanting to make a difference and donate a large sum (without doing a thing)? Then, send us a referral for a friend or colleague who might be looking for a home in the Denver area, or contact us here if that person is you! We look forward to hearing from you and even more to the day we get to present the check to your favorite charity. (!!!!)
https://theconsciousgroup.com/wp-content/uploads/2016/08/logo.png
0
0
Allison Parks
https://theconsciousgroup.com/wp-content/uploads/2016/08/logo.png
Allison Parks
2017-06-07 00:49:23
2017-06-07 15:37:10
Conscious Real Estate Donates to Denver Dumb Friends League